AISHA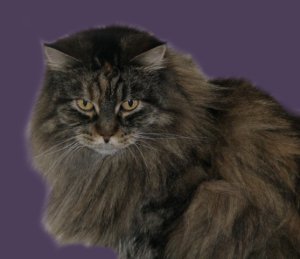 ( tested on HCM, PKD and PL)
Date of Birth: 28-01-2000
Name: CH. A´sha Ayla Awdotja van Thor
Father: EUR. CH. L°ve Hulen┤s Bellamis
Mother: GR. INT. CH. Liselotte Lynn van Thor
( more pictures of A´sha, scroll down )

Character:
A´sha is my ┤meissie┤ (girly), thatĺs what I call her and she also listens to this name. A´sha is a real lady. She walks very graceful and she is also a chatterbox. I can communicate with her for quite some time. My ┤meissie┤ is very sweet, she loves to be cuddled. Specially under her chin and on her cheek. She is very attached to me. She is a real playing lady and in the night she loves to lay on my hip.

The 20th of April 2003, A´sha became champion.

A´sha gave birth to her first offspring of six on 1 February 2002 . She is a very sweet and caring mother to her offspring. A´sha found it to be very exciting and therefore she wanted me to be around her and the offspring all the time. This was quite an honour to me.
TEST

DATE

RESULTS

HCM

2005

2008

negative

negative

PKD

2005

negative

PL

2005

left: negative

right: 1

FIV/FeLV

2001

2004

2005

negative

negative

negative
Aisha is neutered in 2005
A´sha 9,5 year:-))))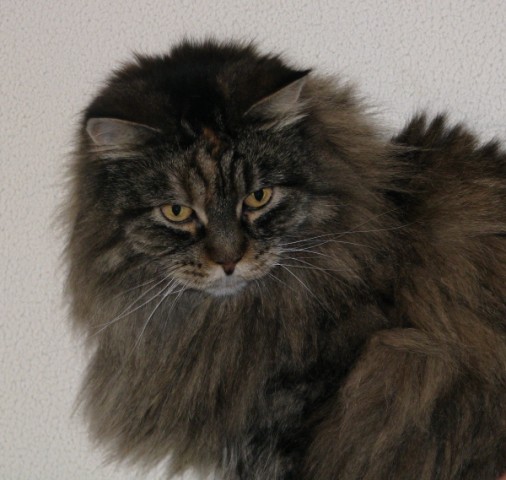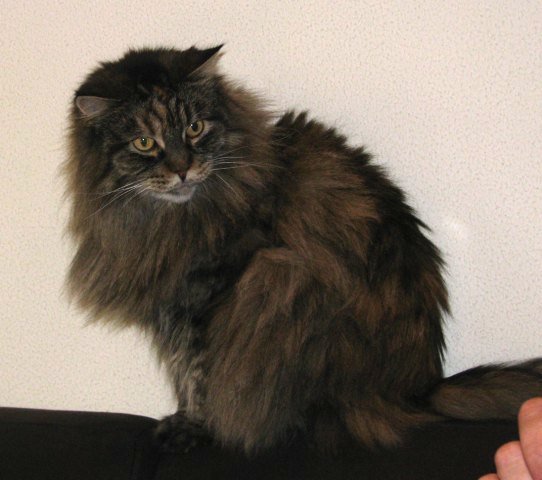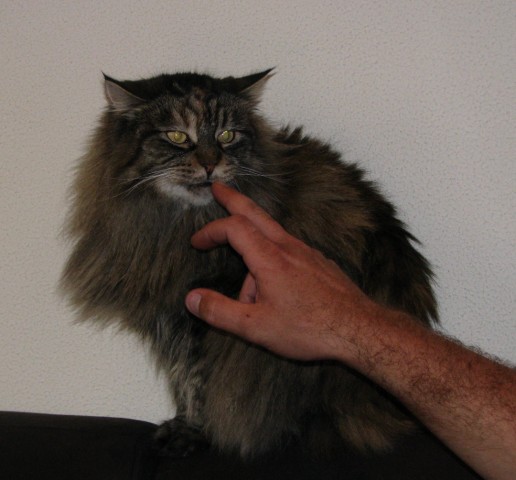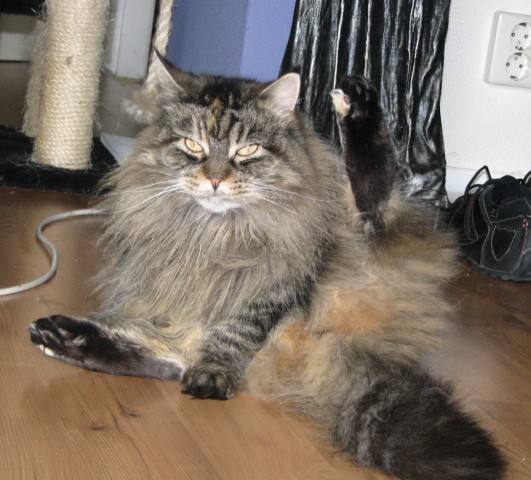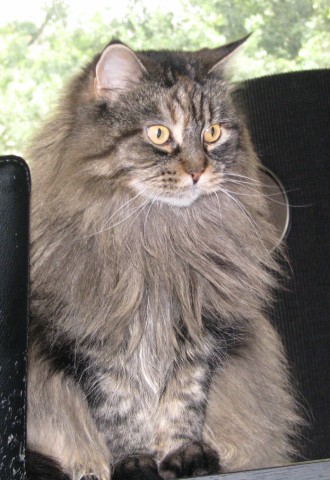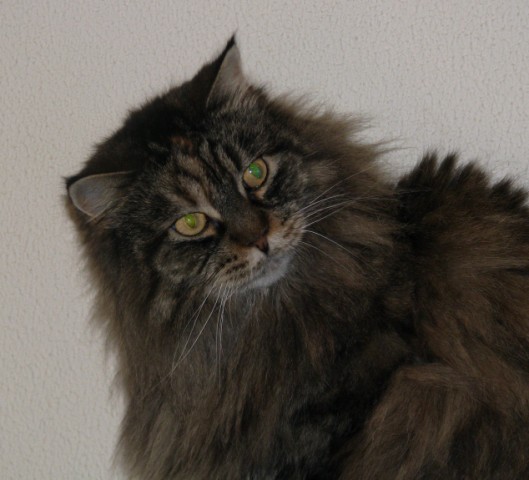 Aisha 8 years and 3 month old.....Look I am the oldest maine coon here but I can play also a lot!! I have a lot of fun!!!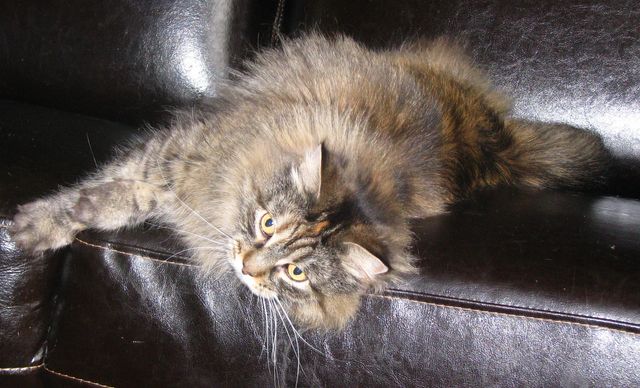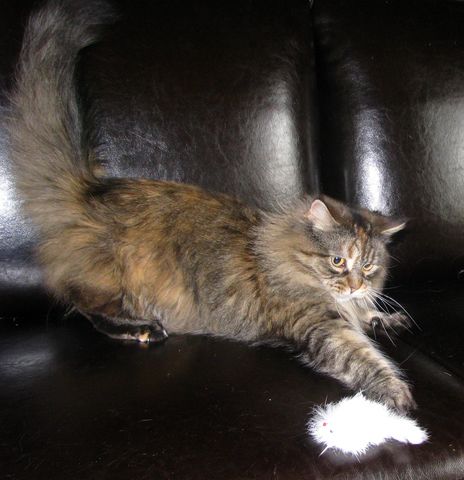 Aisha almost 8 years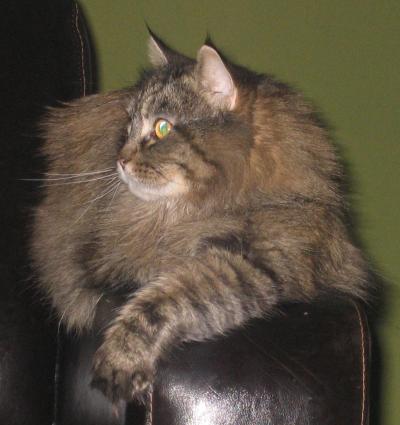 Aisha 7,5 years old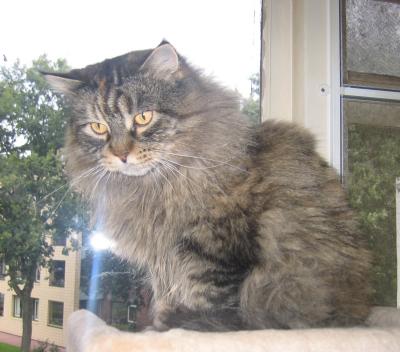 Aisha 6 years old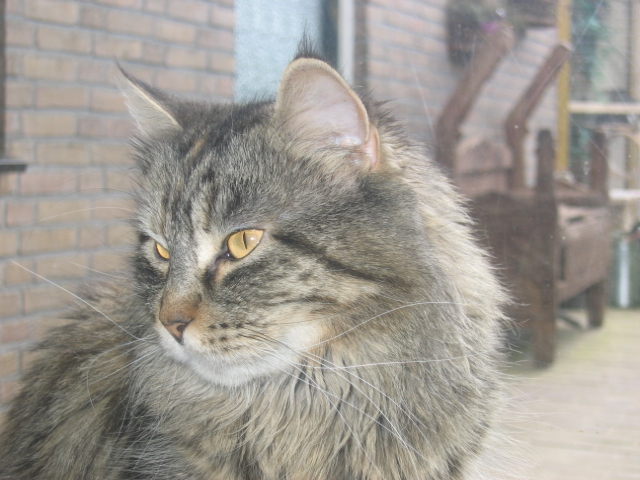 Aisha 5 years old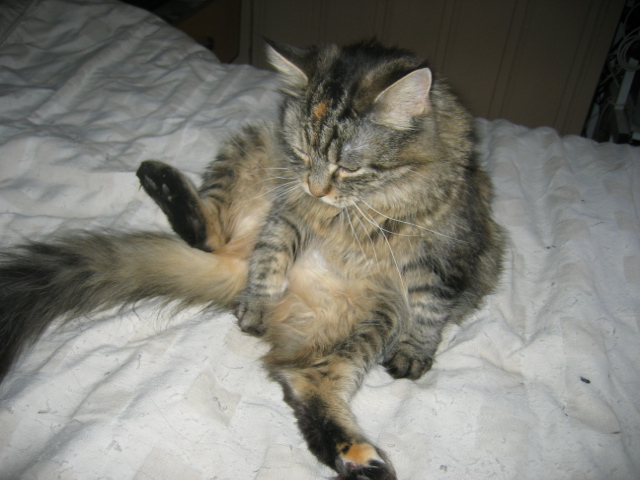 Aisha 4,5 years old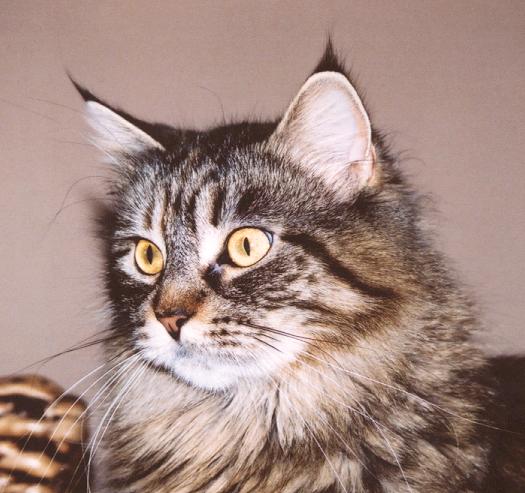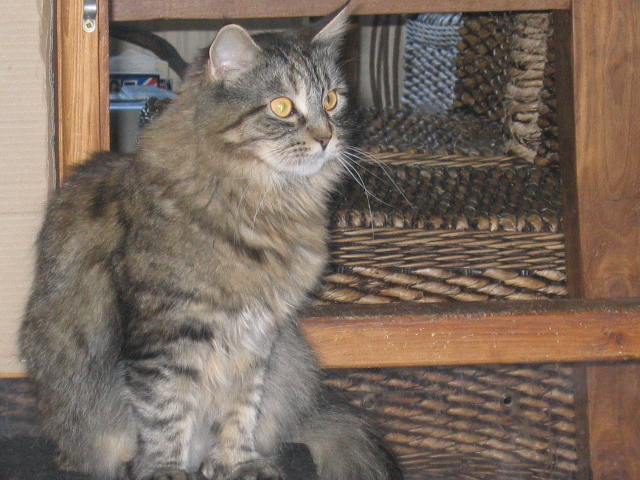 Aisha 1,5 years old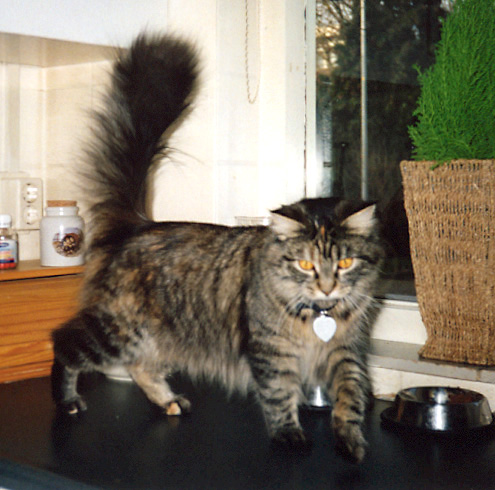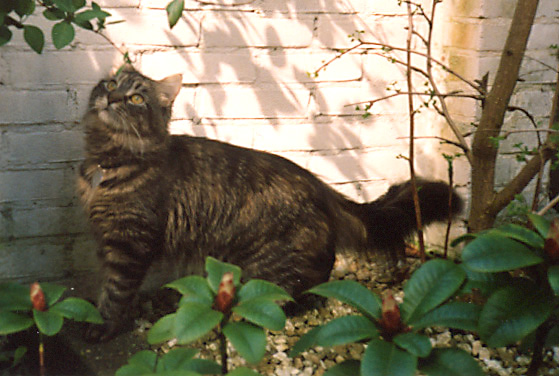 Aisha 10 weeks old