WOLFY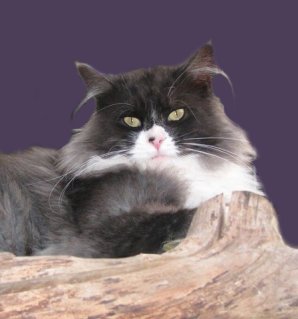 ( HCM, PKD, HD and PL tested)
Date of birth: 05-12-2004
Name: INT. CH. Black Widow vom Dahlbockumshof
Father: Forestrose Abraxas
Mother: Chandler's Shirin
( more pictures of Wolfy, scroll down )
Why the name Black Widow!
My husband Herald has a hobby in motorcycles. He helped me to find Wolfy. Ussually he leaves that all up to me. Since I found it special that he helped me, I wanted Herald to come up with a name. Herald rides an Intruder 1400 with an XXL frontfork. Herald often looks at American Chopper (O.C.C) on the Discovery Channel. In this show they build very exclusive motorcycles. His favorite project-motorcycle of O.C.C. is called Black Widow.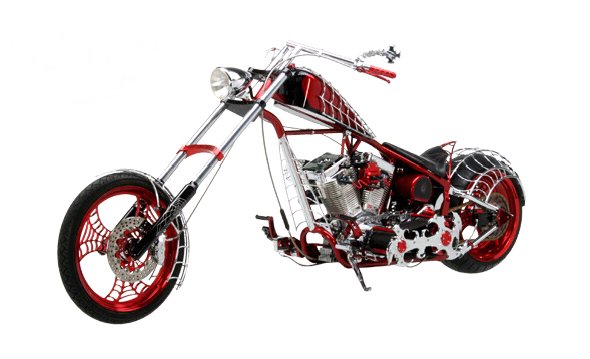 ******Wolfy is neutered in marz 2008 because of the TVs.
We picked up Wolfy, that's his nickname, from Germany. After first throwing up and relieve nature in the car, he crawled on my lap and everything was good.
Character:

Wolfy is very very attractive and purrs very loud. While I am hugging Wolfy, he looks at me as if he is in love with me. And don't dare to stop with hugging him, because then he says:" miiieeeuw !".
Then he grabs my hand softly with his paw as if he wants to say :"Hug me!". So then I continue to hug him. Furthermore he is very naughty and plays a lot with the other cats.
SHOWRESULTS: See the button SHOWS.
I stop to go to shows with Wolfy because he don't like it on shows!!
Wolfy and Diesel with their new friends, Masky, Kasha, Toby, Aido, all Ivy's kittens;-) and Mojo. Masky, Toby and Kasha are sons of Wolfy and Aido is his grand-son;-)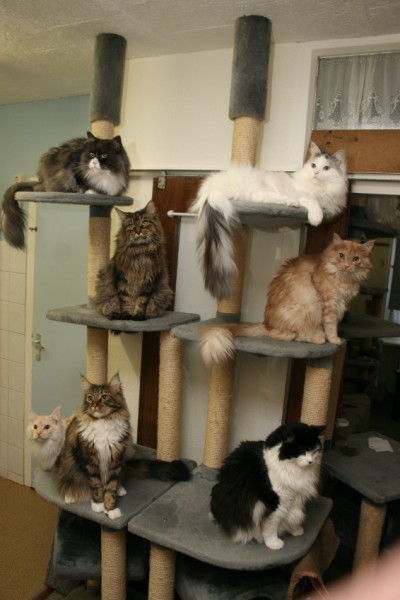 Wolfy almost 5 years. He is soooo sweet!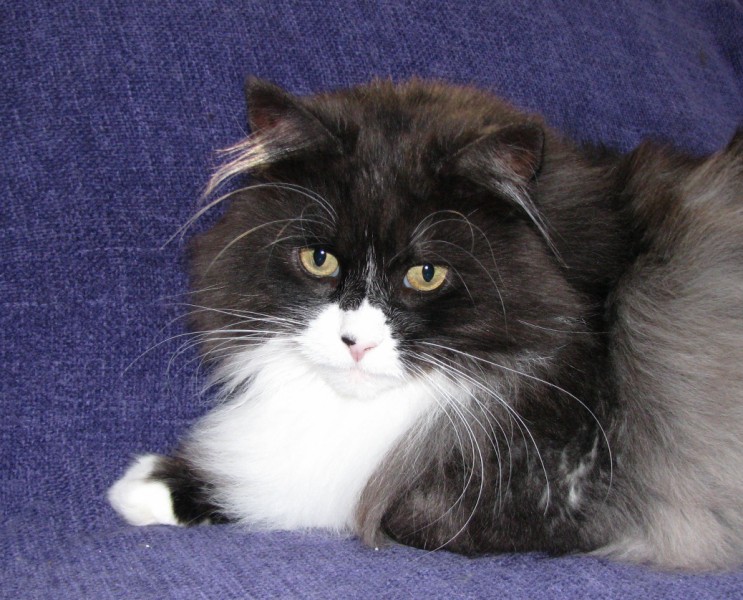 Wolfy 4 years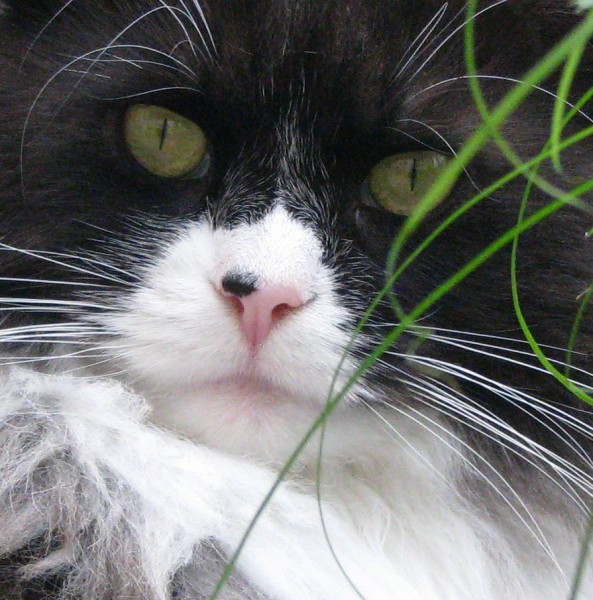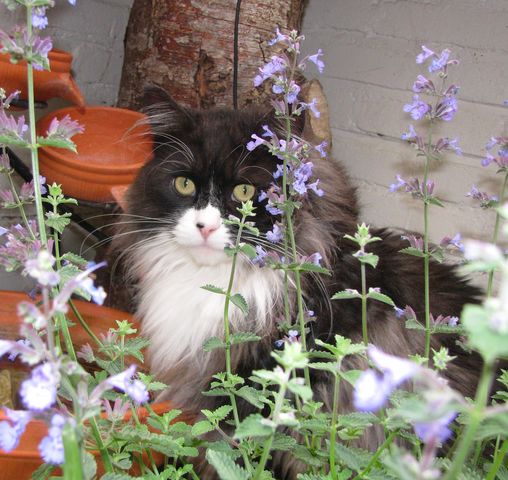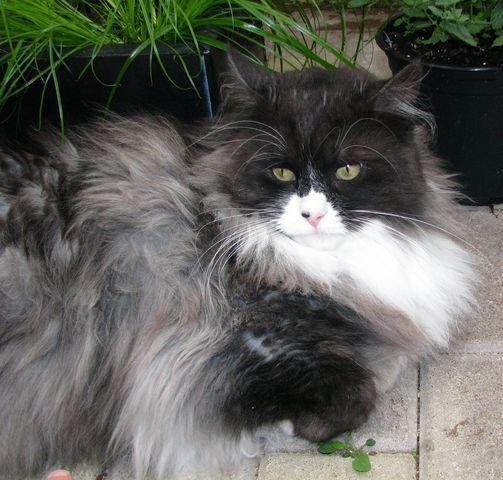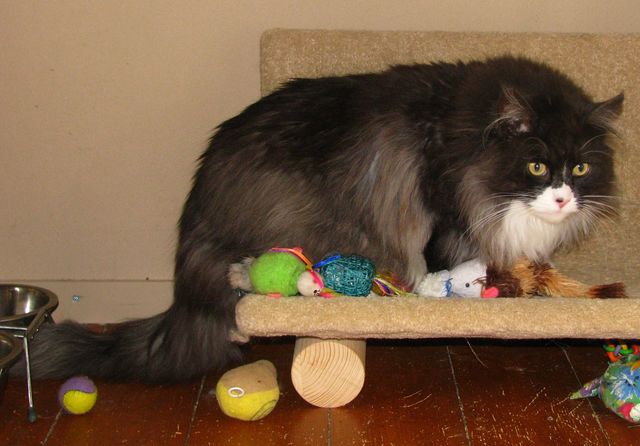 Wolfy 3,5 years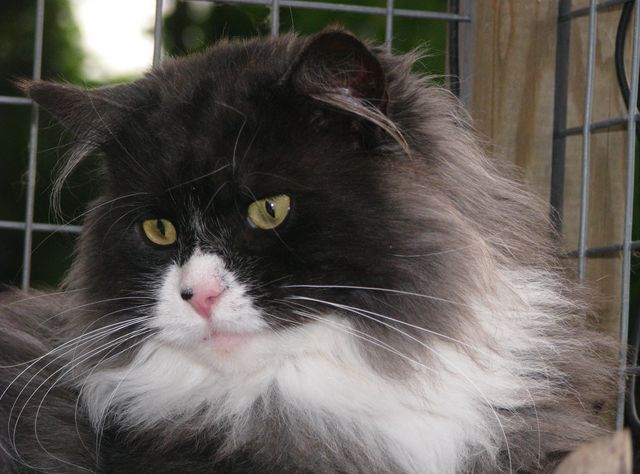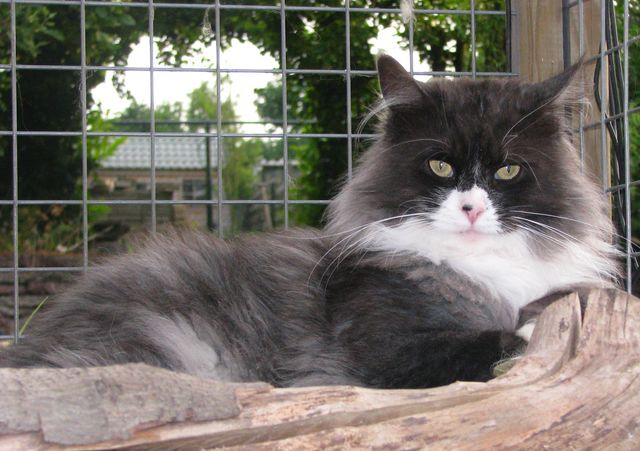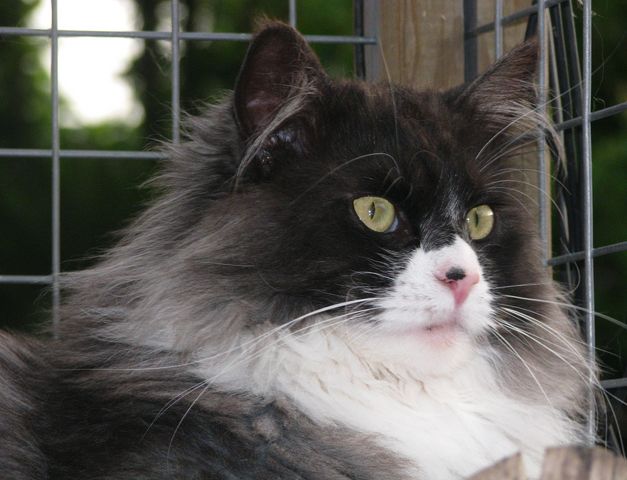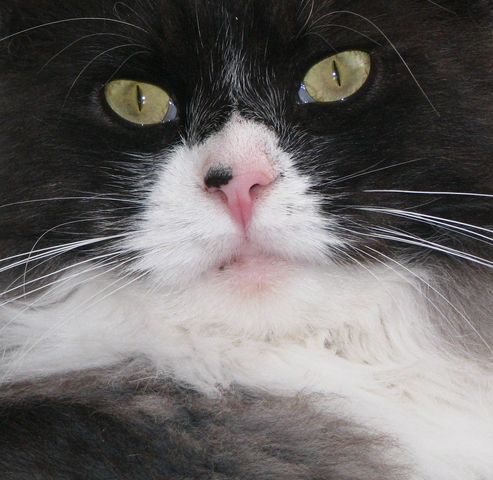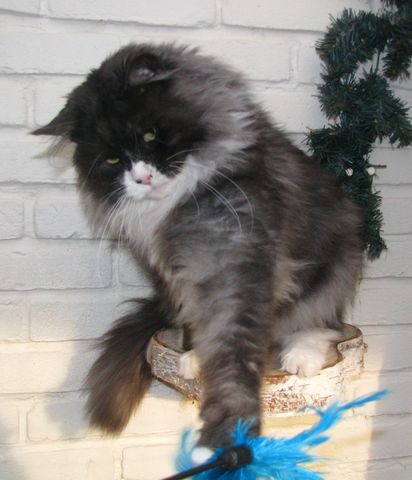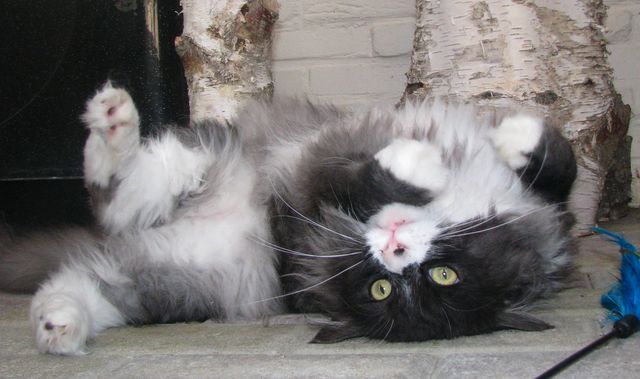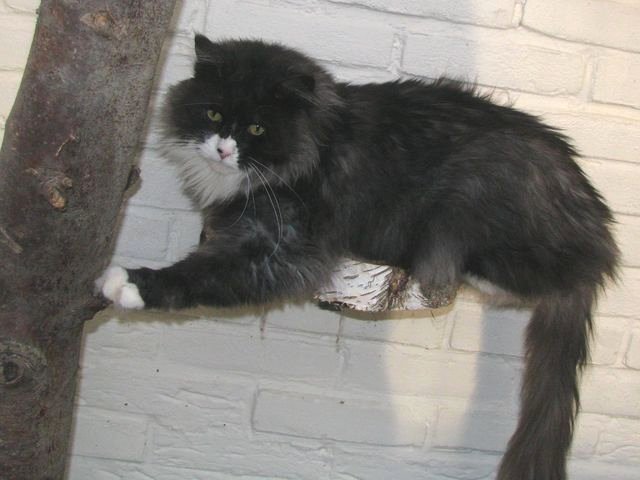 Wolfy 2,5 years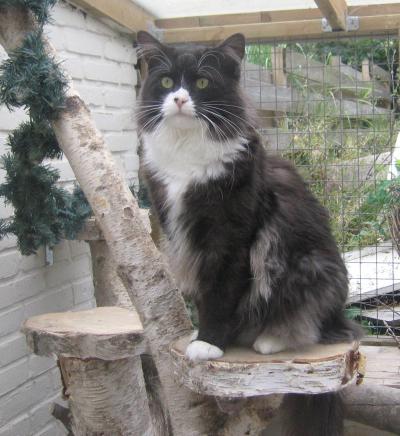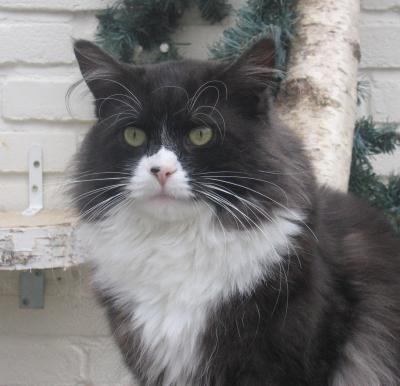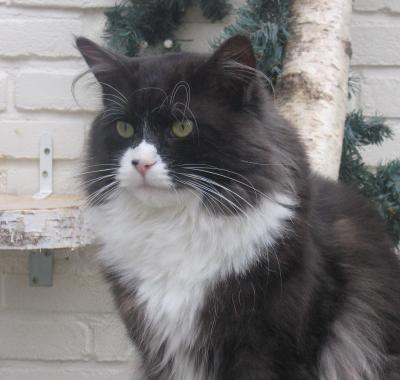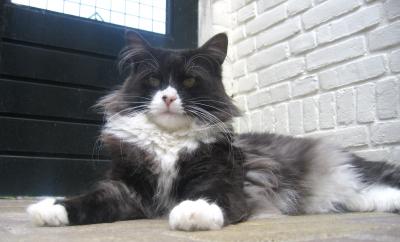 This is a painting of Wolfy, made by Bo Elevelt who got a son of Wolfy, Heavy Duty of Ivy's Children.
Bo and Marcel, thank you vey very much!!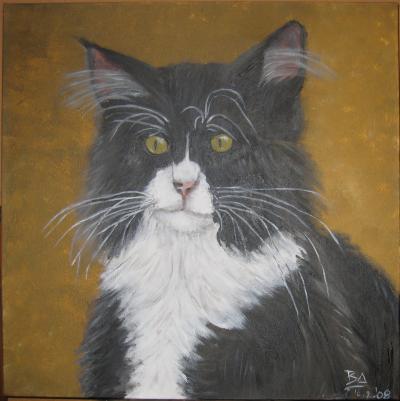 Wolfy 1,5 year old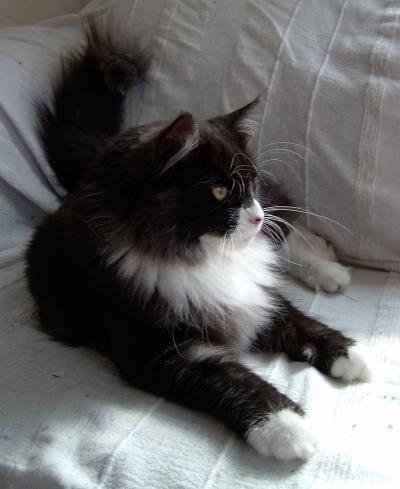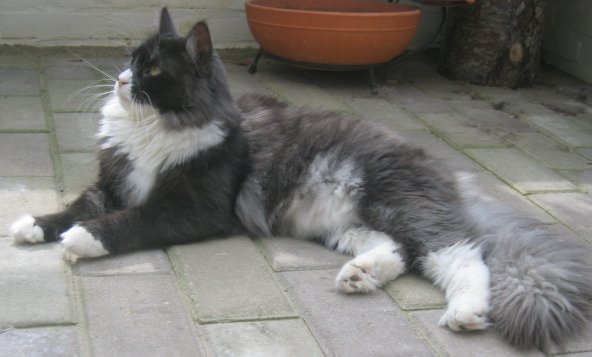 Wolfy 1 year old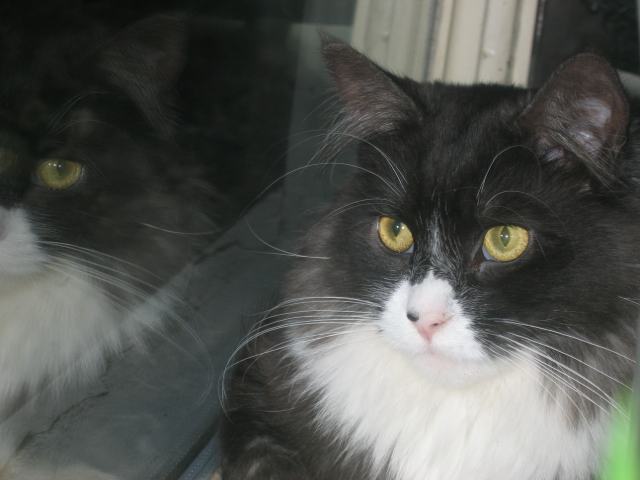 Wolfy 9 month old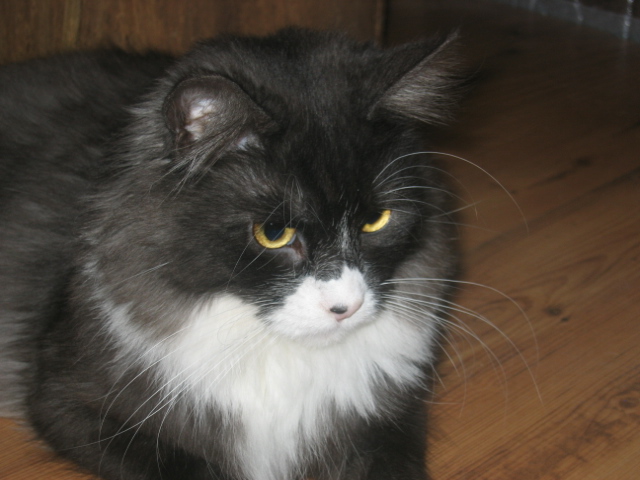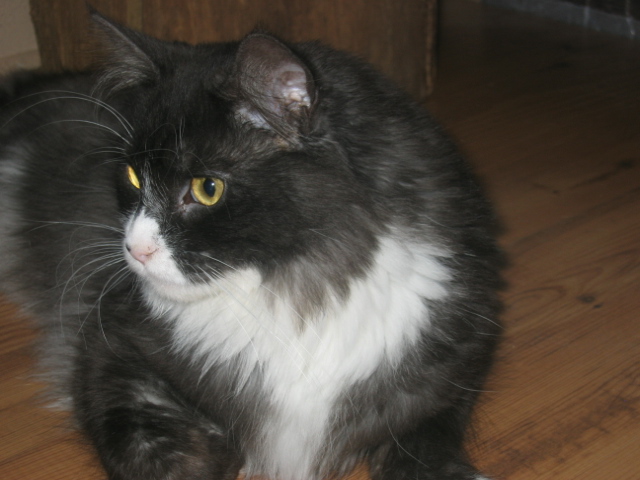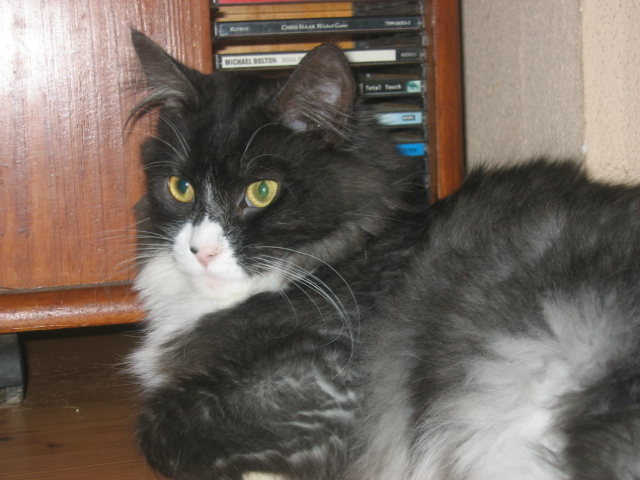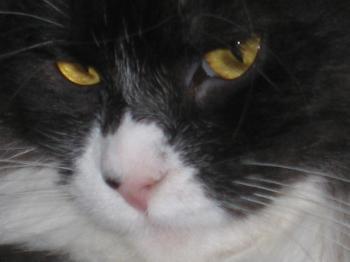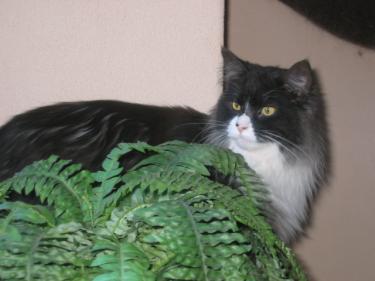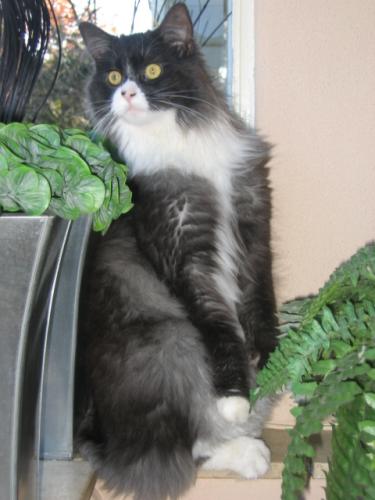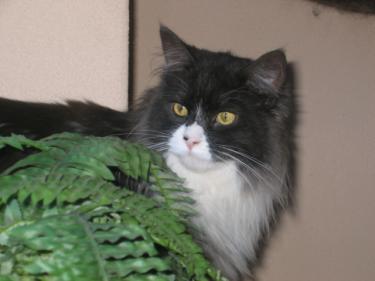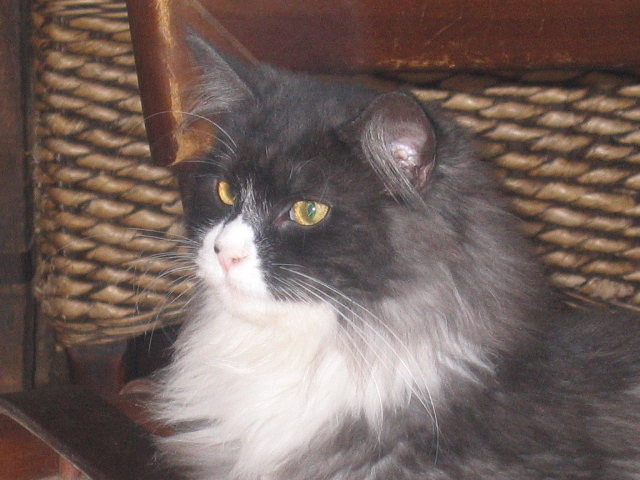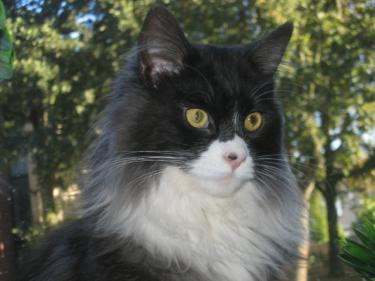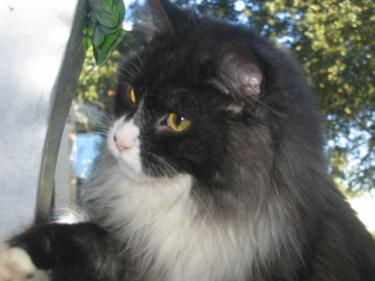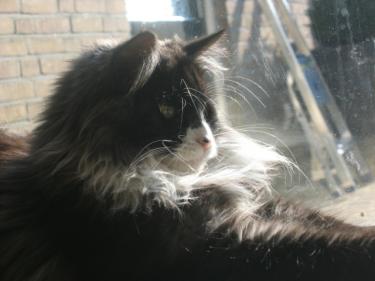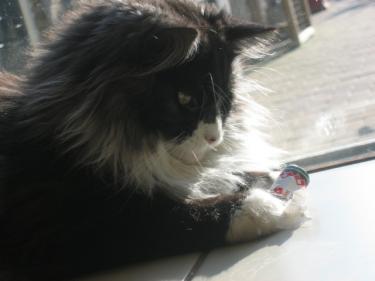 Wolfy a half year old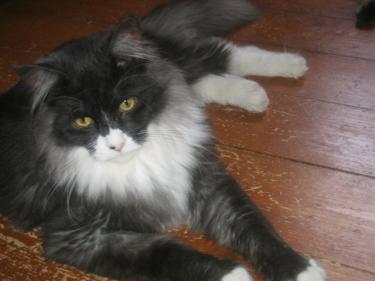 Wolfy 10 weeks young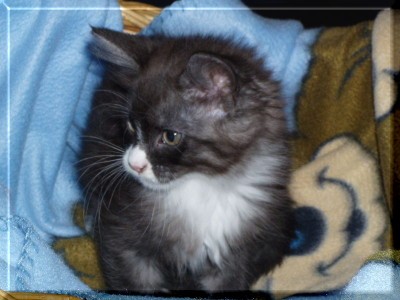 Wolfy baby!:-)