First I want to explain my cattery name of Ivy's Children. This is a simple explanation because my cats are my children, my 3 name is Ivy....so Of Ivy's Children was made very soon:-)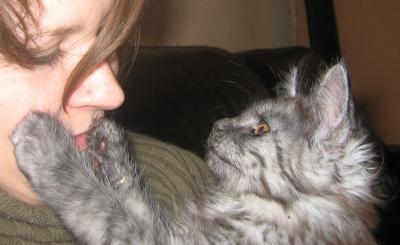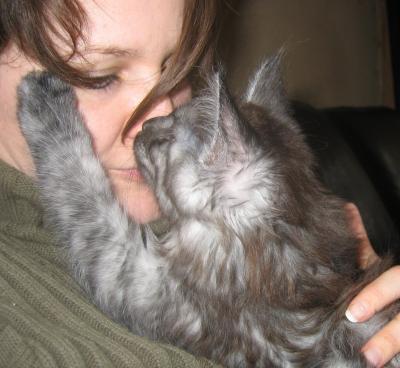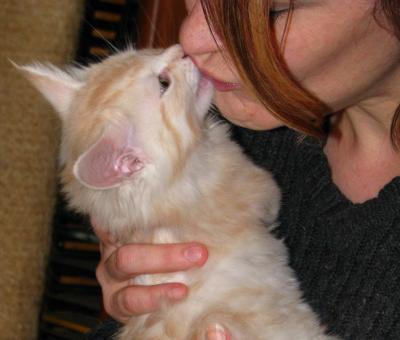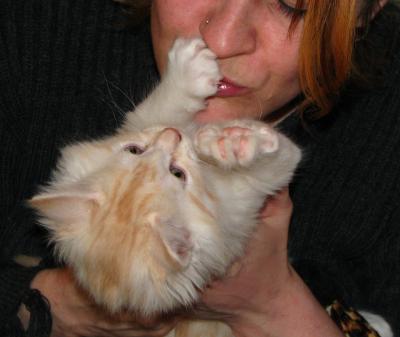 I am Sandra. I started my cattery in 2001 and in 2002 my first litter is born. From young on I have grown up with dogs. My parents have a dog-pension and they bred with Bouviers in former days. So I grow up with breeding.
I was always crazy on large cat-likes, such as tigers, lions, leopards etc. They can also be seen on my internet site.
The moment I lived in my own house I had my first cat. My first cat was a black stray-cat and I have saved him from the asylum. I named him Gizmo. Gizmo was a very kind, beautiful and strong black tomcat and nicely stubborn. He was not really a cuddle-cat, but this was because of his past. Of course Gizmo got a friend and that was a black/white stray-cat, also from the asylum. His name is Roan and he really loves to be cuddled. At a given moment my parents had a wild litter of stray-cats at their house, naturally I went to my parents to see the litter and yes.... I had a third cat. This is a red tomcat. Then I took along him he very underfed, weakly and he was much smaller than his little brothers and sisters. I named him Nicky and he has developed into a complete kind affectionate strong tomcat, but he is only targeted on me. To strangers he is frightened, this is probably because he was a stray-cat from a farm.
Unfortunately Gizmo is no longer among us, he was very sick and with much pain in my heart I had to let him sleep in. I have let him cremated, and have his urn home with me, together with his necklace and picture. This way he is still with me.
After visiting a couple of cat shows I fell in love with Maine Coons. My first Maine Coon became a pussycat. She is called Aïsha. I bought her from the cattery Thor at Steenwijk (Nl) from the family Bruins. The family Bruins have become very good friends of me. The family Bruins also helped me starting up my own cattery. However a cattery with only one pussycat?…. Yes you guessed it… I bought a Tomcat.
I bought a blue tabby Maine Coon Tomcat and his name is Kashmir . After a while I wanted my first litter with Aïsha and Kashmir . Aïsha and Kashmir became proud parents of our first litter of six kittens. The kittens were born on 1 February 2002 and grew up in our house, with Roan, Kashmir and Nicky and my husband Herald. Of this litter I kept one pussycat and named her Aikyra. She is a very kind and beautiful pussycat. This all was the first real start of my cattery.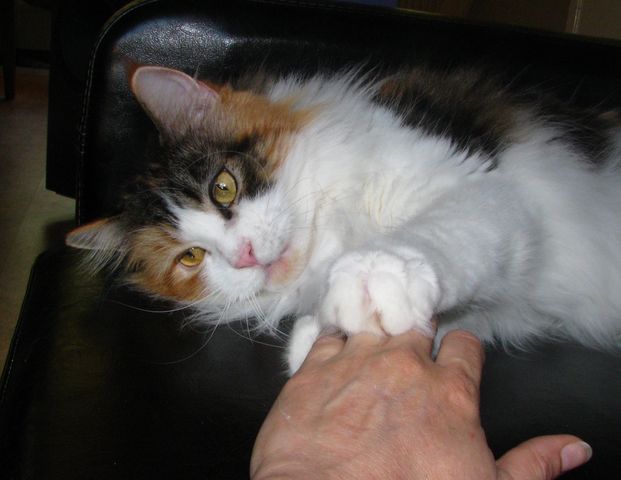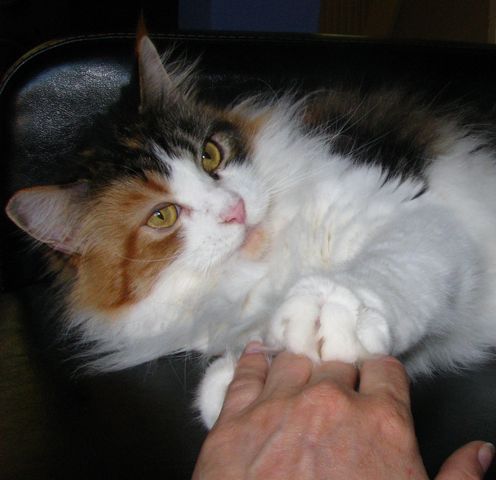 My cats live in the complete house and they can also go to 2 outside cat-runs. Here they can obtain some fresh air and enjoy the sun. In the living room we have built a huge scratching post where all of the cats have their own space. And also upstairs are a lot places to sleep and watch towers.
I find health and character come first in breeding that is also the reason all my cats are tested on HCM, HCM-DNA, PKD, PL, HD, FIV and FeLV. Also the neutered cats.
Furthermore I find it very important that the kittens become very good socialized kittens so I am always very busy to take care of this. For me it is also very importan that the kittens get loving and caring owners.
.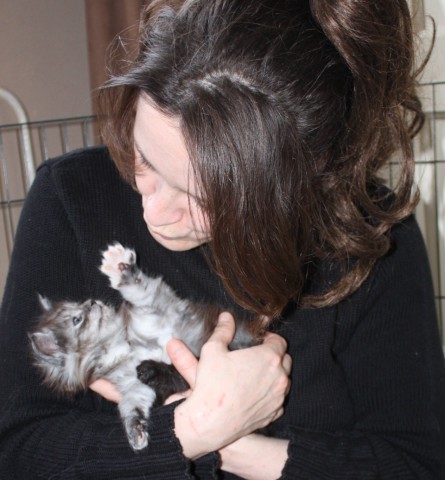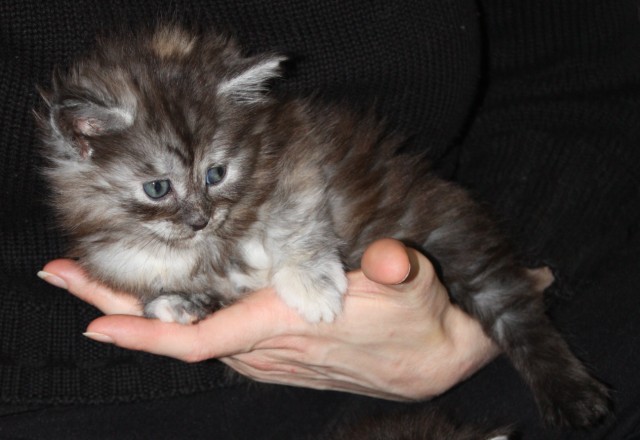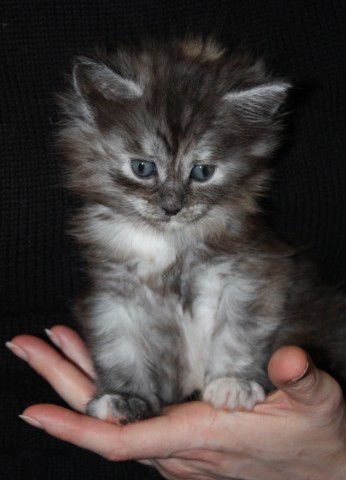 I have as union neocat and I am a member of the RMC.
If you would like further information, then please mail me. I always answer mail. I wish you a lot of pleasure with viewing my homepage
Since English is not my native language I appreciate it, if you mail me if I made a mistake in translating.